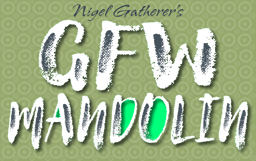 | | |
| --- | --- |
| Name: | GFW-Online SlowS |
| Location: | Online |
| Day: | Mondays |
| Time: | 6.45-7.40pm |
| Last updated: | 10th July 2020 11.50pm |
GFW-Online Monday Slow Session
Mondays, 6.45-7.40pm
Each Monday evening before the GFW classes, I run a slow session for any and all students of the GFW classes. For each night I have scheduled a tune or set which will be particularly concentrated on each evening (see below for the week-to-week schedule). These tunes are available to download, and can be used by any of the students or tutors. In addition we play over some of our regular slow session tunes, also available below.
All classes at GFW (the Glasgow Folkmusic Workshop) have been suspended until further notice, but I'll be conducting the Monday Slow Session online for the next term.
Everyone is welcome to join in the GFW Monday Slow Session;
you don't have to be a GFW member to play.
See below for how to join the session.
It's not possible for us to have a real session - everyone playing at the same time - because of the slight delay over the internet, so it's not the perfect solution, but it'll do until we get past the current crisis.
Joining the Session

In order to participate, you need the Zoom app. When it's time for the workshop, by clicking the "Join Session" button on the right, you will be asked if you wish to download Zoom. Agree (it's free and quick to download).

Alternatively, download the app (Zoom Client App for Meetings) in advance:

and you can enter the Meeting ID and Password manually.

Enable your audio and video:

Change


to




and you'll be ready to start. Most of the time I'll switch everyone's microphone off and you'll only hear me, but every so often I'll switch individuals on and ask how they're doing.
Meeting ID:
960 6990 7083
Password:
714022
Day:
Mondays
Time:
6.45-7.30pm

Cost
The session is free, but if you would like to show your appreciation and support further endeavours please use the donate button:


Alternative ways
of donating


---