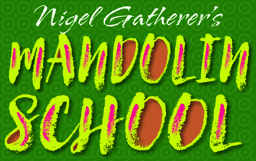 Level:
Lower Intermediate
Location:
Online
Day:
Tuesdays
Time:
6.40-7.50pm
Last update:
26th May 2021 3pm
NGMS-Online Lower Intermediate Mandolin
Classes Update

Class name: Lower Intermediate Mandolin

Classes at Holy Corner (Nigel Gatherer's Mandolin School) have been suspended until at least April I'll be conducting classes online. The Beginners Mandolin class will not be running, which means the classes can be a little longer and not so rushed.

The class will run on Tuesdays from 6.40-7.50pm.

If you want to discuss anything about the class, send me an email (nigelgatherer@mac.com).



This is an adult evening class in Improvers/Lower Intermediate Mandolin. Participants should know the basics of the mandolin and have been learning for at least a year.
During the course we'll be further developing the techniques necessary to playing the mandolin, increasing our repertoire of tunes, and learning about mandolin music from around the world.
---
---
Class Fees
1) NGMS Lower Intermediate Mandolin

The class fee for the ten-week term will be £50.00. You can use the button to the right to pay by card, or for alternative ways of paying, visit this page.
---
Attending the Class

In order to participate, you need the Zoom app. When it's time for the workshop, by clicking the "Join Session" button on the right, you will be asked if you wish to download Zoom. Agree (it's free and quick to download).

Most of the time I'll switch everyone's microphone off and you'll only hear me, but every so often I'll switch individuals on and ask how they're doing.

Meeting ID:
962 2019 2263
Password:
mandolin
Day:
Tuesdays
Time:
6.40-7.50pm