Basic Version

Back to:
Tutorials Index
Mandolin Tutorial - Highland Skip (Decoration)
Previously we looked at how a slow air could be enhanced with decoration. This week we're looking at a simple reel and how, once we've learned it thoroughly, you can change the way you play it slightly to give a more exciting sound.
The tune I know as Highland Skip is more widely known in Ireland as The Boyne Hunt (other names it goes under include Molly McGuire, Neil Gow's Reel, Tom the Blacksmith, etc), but in fact it's originally a Scottish tune called The Perthshire Hunt, commissioned for the Perthshire Hunt Ball.
---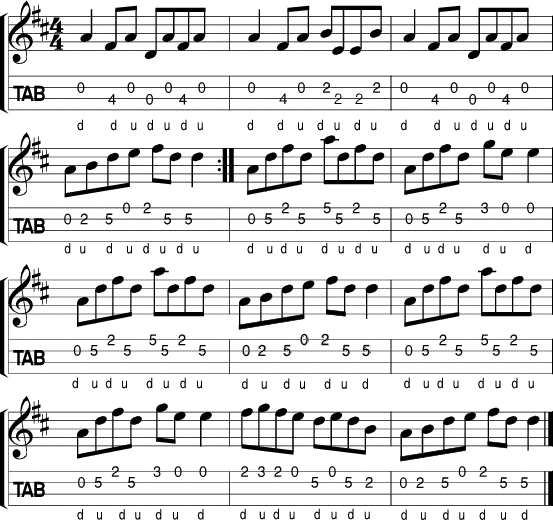 ---
Now we'll add some decoration to it; see next page.