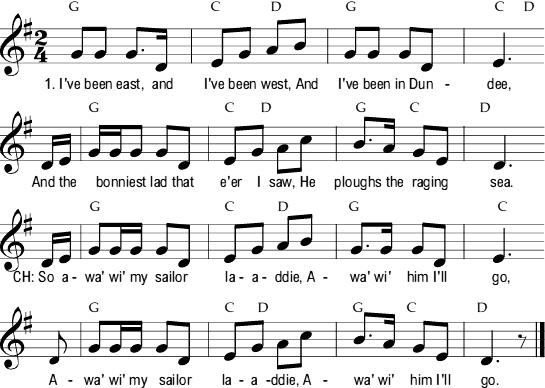 2. I've been east and I've been west,
And I've been in Montrose,
And the bonniest lad that e'er I saw,
He wears the tarry clothes. (chorus)


3. His jersey's o' the bonnie blue,
His troosers are o' white,
He's a curly kep wi' a tinsel band,
The sailor's my delight. (chorus)

Back to song index.