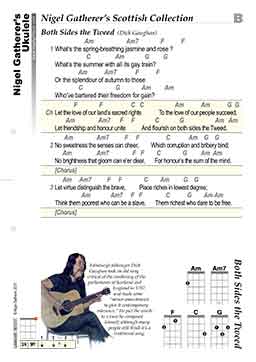 This tune is part of the following collections:


Music

Edinburgh folksinger Dick Gaughan took an old song critical of the combining of the parliaments of Scotland and England in 1707, and made some "minor amendments to give it contemporary relevance." He put the words to a tune he composed himself, although many people still think it's a traditional song.
---
This set is part of my Scottish Collection of tunes. To see others, have a look at my Scottish Collection Index.