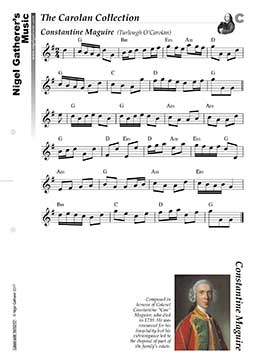 This tune is part of the following collections:




Composed in honour of Colonel Constantine "Con" Maguire, who died in 1739. He was renowned for his hospitality but his extravagance led to the disposal of part of the family's estate.

---
This tune is part of my Carolan Collection of tunes; for others, check out the Composers Collection Index.