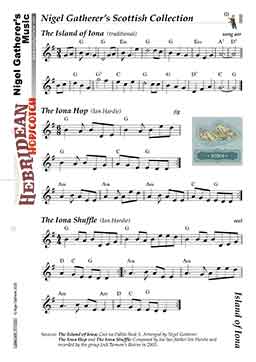 This set is part of the following collections:




The Island of Iona is a traditional tune which I got from 'Ceol na Fidhle' Book 5. Arranged by Nigel Gatherer.
The Iona Hop and The Iona Shuffle were composed by the late fiddler Ian Hardie and recorded by the group Jock Tamson's Bairns in 2005. It's the same tune played first in jig time, then in reel time.

---