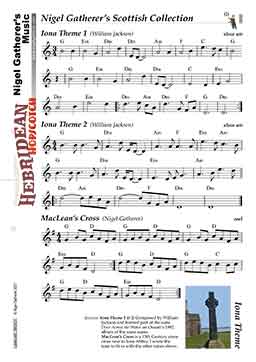 This set is part of the following collections:




Iona Theme was composed by William Jackson and formed part of the suite Dove Across the Water on Ossian's 1982 album of the same name. The second setting is the same tune transposed to 4/4 time.
MacLean's Cross is a 15th Century stone Celtic cross near to Iona Abbey. I wrote it to fit in with the other tunes.

---