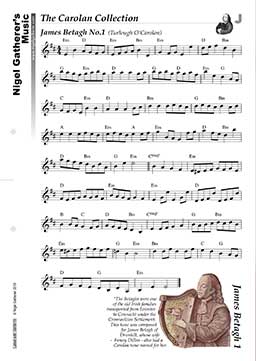 This tune is part of the following collections:




The Betaghs were one of the old Irish families transported from Leinster to Connacht under the Cromwellian Settlement. This tune was composed for James Betagh of Drimhill, whose wife - Fanny Dillon - also had a Carolan tune named for her.
---
This tune is part of my Carolan Collection of tunes; for others, check out the Composers Collection Index.