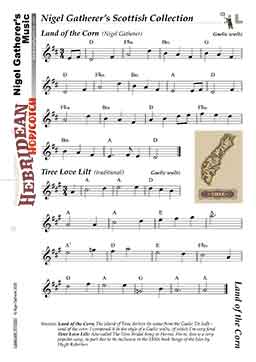 This set is part of the following collections:




Land of the Corn - The island of Tiree derives its name from the Gaelic Tir Iodh - "land of the corn". I composed it in the style of a Gaelic waltzes, of which I'm very fond.
Tiree Love Lilt is also called The Tiree Bridal Song or Ho-ree, Ho-ro, this is a very popular song, in part due to its inclusion in the 1930s book Songs of the Isles by Hugh Roberton.

---