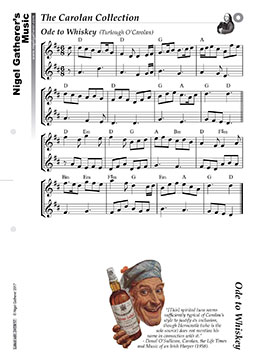 This tune is part of the following collections:




"[This] spirited tune seems sufficiently typical of Carolan's style to justify its inclusion, though Horncastle (who is the sole source) does not mention his name in connection with it." - Donal O'Sullivan, Carolan, the Life Times and Music of an Irish Harper (1958).

---
This tune is part of my Carolan Collection of tunes; for others, check out the Composers Collection Index.