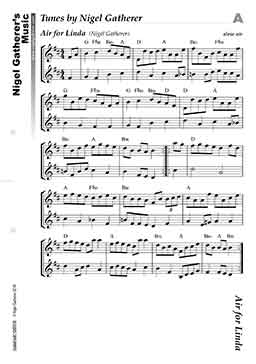 This tune is part of the following collections:


When I heard that a friend from college was ill, I was inspired to write a tune for her. The recording was made by a band I was in during the 1990s.
---
This tune and others composed by me can be found in Nigel Gatherer's First Collection, available from my Online Store.