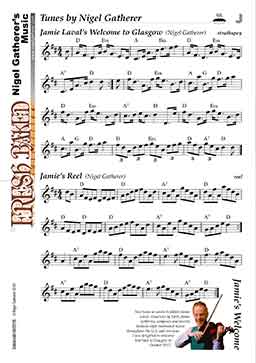 This set is part of the following collections:






Two tunes in salute to fiddler Jamie Laval. American by birth, Jamie performs, composes and records Scottish-style traditional music throughout the U.S. and overseas. I was delighted to welcome him back to Glasgow in October 2017.
---
This tune and others composed by me can be found in Nigel Gatherer's Second Collection, available from my Online Store.