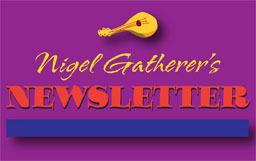 Nigel Gatherer's Newsletter
I send out an email newsletter periodically to keep people informed about my workshops, publications, events and classes. If you would like to receive the newsletter, please subscribe below.
The latest newsletter was just been sent out on 1st August 2014. You can view it on-line here.