Although accepted as an Irish tune (Mallow is a town in County Cork), there have been early versions of this tune with the title The Rigs of Marlowe, leading to speculation that this was an English tune to begin with. Whatever the origin, this tune has long been popular in Scotland, first published here in the 1780s.
A rake was a fashionable youth who led a somewhat dissolute life, so this tune celebrates such young men from the town of Mallow, much as other tunes celebrate The Merry Lads of Ayr, The Lads o' Dunse or The Lasses o' Fochabers. There was also a Scottish song, Sandy He Belangs Tae the Mill which was written to this tune to explain a point of Scottish law.
There are a few runs of notes in this tune. When I talk about a run, I mean a string of notes which rise or fall one note at a time. If notes go up two at a time, it's called steps, and music is largely made up of runs and steps. You should be familiar enough with the two main scales (D, and G) to know how to play runs.
Back to:
The Scottish Mandolin >> SMG Beginners Mandolin
---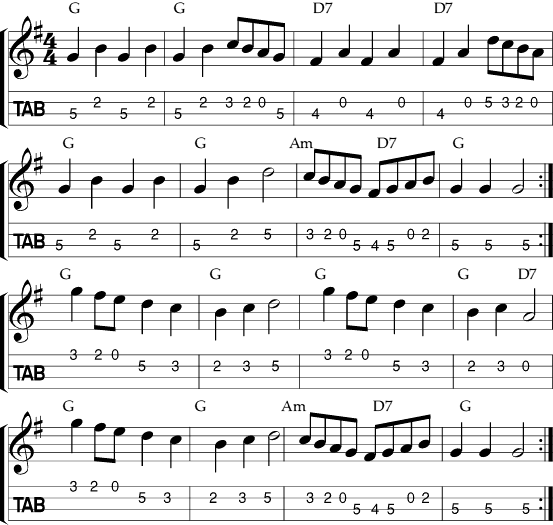 ---