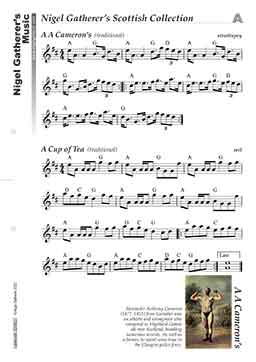 This set is part of the following collections:


Music
Alexander Anthony Cameron (1877–1951) from Lochaber was an athlete and strongman who competed in Highland Games all over Scotland, breaking numerous records. As well as a farmer, he spent some time in the Glasgow police force.
A Cup of Tea is a popular pipe reel.

---