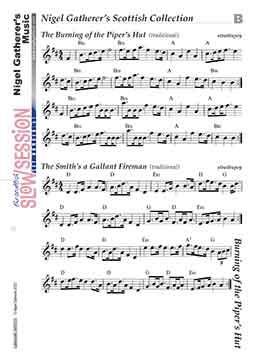 This set is part of the following collections:




Music
Not much is known about either of these tunes. The first one is probably a pipe tune. The Smith's a Gallant Fireman was earlier known as Carrick's Rant or Captain Campbell of Carrick's Reel.
---
This set and other Scottish session tunes can be found in The Scottish Slow Session Volume 4, available from my Online Store.