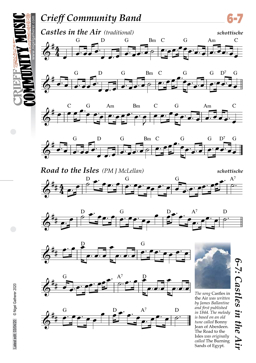 This set is part of the following collections:




The song Castles in the Air was written by James Ballantine and first published in 1844. The melody is based on an old tune called Bonny Jean of Aberdeen.
The Road to the Isles was originally called The Burning Sands of Egypt.
---