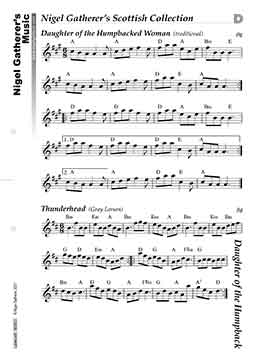 This set is part of the following collections:


Music
Nighean Na Cailliche Crotaiche Crubaich - or Daughter of the Humpbacked Crippled Old Woman - is a Puirt-a-Beul, a Gaelic vocal dance tune, and was collected by Keith Norman MacDoanld in the late 19th century.
Thunderhead was composed by Canadian flute player Gray Larsen. At one time it was called Jig Brest St Mark because some Scots pipers mistook it for a traditional Breton tune.

---