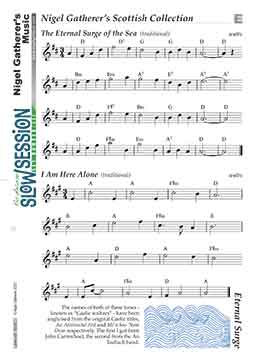 This set is part of the following collections:




The names of both of these tunes - known as "Gaelic waltzes" - have been anglicised from the original Gaelic titles, An Ataireachd Ard and Mi'n Seo 'Nam Onar respectively. The first I got from John Carmichael, the second from the An Teallach band.
---
This set and other tunes played at Scottish Sessions can be found in The Glasgow Slow Session Volume 2, available from my Online Store.