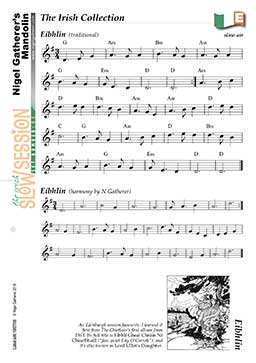 This set is part of the following collections:




An Edinburgh session favourite, I learned it first from The Chieftain's first album from 1963. Its full title is Eibhlí Gheal Chiúin Ní Chearbhaill ("fair, quiet Eily O'Carroll"), and it's also known as Lord Ullin's Daughter.

---
This set and other Irish session tunes can be found in The Irish Slow Session Volume 1, available from my Online Store.