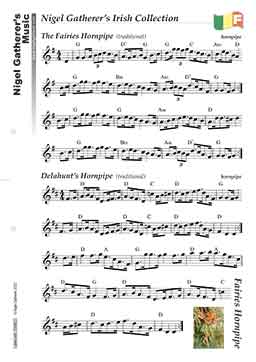 This set is part of the following collections:


Music
I learned The Fairies Hornpipe a long time ago from a recording by The Incredible String Band, with Robin Williamson playing fiddle.
I learnt Delahunty's many years ago as well, but I can't remember where (probably from a Chieftains LP). It goes by many names, including The Home Brew, The Wicklow Hornpipe and Sonny Murray's.


---