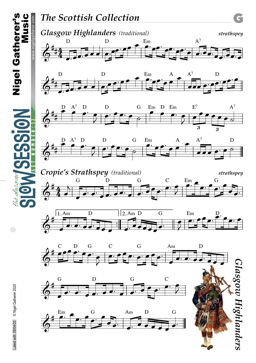 This set is part of the following collections:




Glasgow Highlanders is a tune which people of a certain age in Scotland recognise as the theme tune to an old radio programmed called 'The McFlannels'. Although it's labelled as a strathspey, it should probably be classed as a schottische.
Croppie's Strathspey was composed by Alexander Givan (1752-1803) and it has the alternative name Mr Douglas of Springwood Park.

---
This set and other tunes played at Scottish Sessions can be found in The Glasgow Slow Session Volume 2, available from my Online Store.