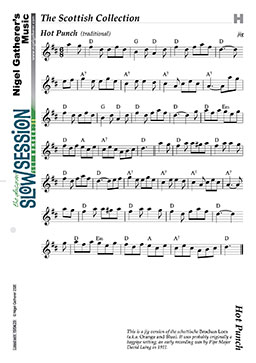 This set is part of the following collections:




This is a jig version of the schottische Brochan Lom (a.k.a. Orange and Blue). It was probably originally a bagpipe setting; an early recording was by Pipe Major David Laing in 1911.

---
This set and other tunes played at Scottish Sessions can be found in The Glasgow Slow Session Volume 2, available from my Online Store.