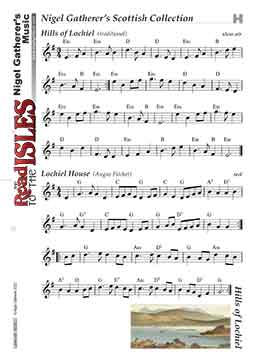 This set is part of the following collections:




Music
Hills of Lochiel (or Hill of Lochiel) is a traditional Gaelic air which I hot from the Gesto Collection (1895). The words are "Sung by an exile returning to his native country."
Lochiel House was composed by the late Dundonian fiddler Angus Fitchet.
---