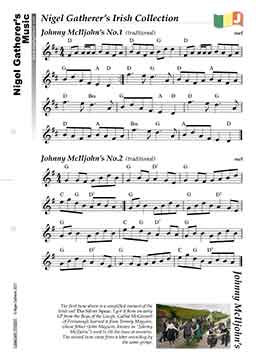 This set is part of the following collections:


Music
Johnny McIljohn's No.1 is a simplified variant of the Irish reel The Silver Spear. I got it from an early LP from the Boys of the Lough. Cathal McConnell of Fermanagh learned it from Tommy Maguire, whose father (John Maguire, known as "Johnny McIljohn") used to lilt the tune at sessions.
Johnny McIljohn's No.2 came from a later recording by the same group.