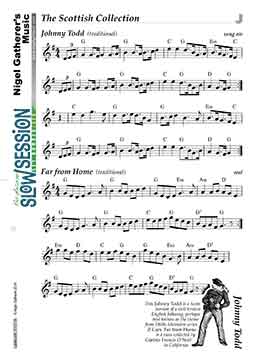 This set is part of the following collections:




This Johnny Todd is a Scots version of a well-known English folksong, perhaps best known as the theme from 1960s television series Z Cars. Far from Home is a tune collected by Captain Francis O'Neill in California.
---
This set and other tunes played at Scottish Sessions can be found in The Glasgow Slow Session Volume 2, available from my Online Store.