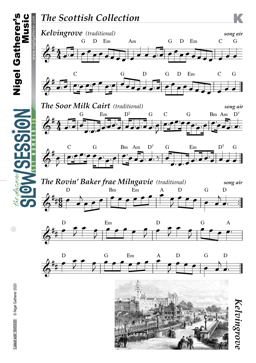 This set is part of the following collections:




Three tunes associated with Glasgow songs. Kelvingrove is one of these tunes which most people in Scotland know from schooldays. The Soor Milk Cairt is a song about "drivin' intae Glasgow in ma soor milk cairt" with a braw country lassie. The Rovin' Baker from Milngavie is also known as Feein' Time and is set during the Glasgow Fair.

---
This set and other tunes played at Scottish Sessions can be found in The Glasgow Slow Session Volume 2, available from my Online Store.