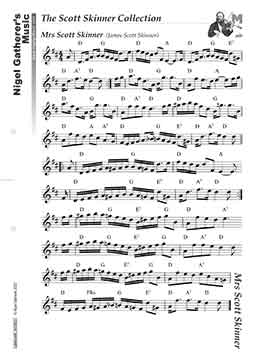 This set is part of the following collections:




Music
Composed by James Scott Skinner (1943-1927). Skinner's first wife was Jean Stewart, whom he married in 1871. In part caused by money problems, Jean ended up in in an Asylum during the 1880s, and never recovered, eventually dying in 1899 at the Asylum in Elgin.
Skinner married again, to Gertrude Mary Park in 1899, but by 1909 she had "resigned" from the marriage and went to live in Rhodesia.
---