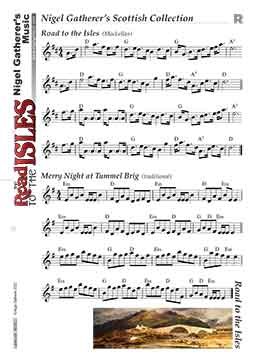 This set is part of the following collections:




Music
The melody for Road to the Isles was composed by P.M. John MacLellan. His original title was The Bens of Jura, but he changed it to The Highland Brigade's March To Heilbronn some time later. Finally, when he was posted to Egypt, he changed the name once again, this time to The Burning Sands of Egypt. Round about 1914, Kenneth Macleod wrote words to the tune, and it became known as The Road to the Isles.
The Merry Night at Tummel Brig has also been called Merry Night at Tumble Bridge, Mr Lindsay and, in Ireland, The Ballymahon Reel.
---