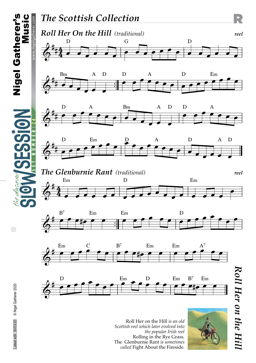 This set is part of the following collections:




Roll Her on the Hill is an old Scottish reel which later evolved into the popular Irish reel Rolling in the Rye Grass.
The Glenburnie Rant is sometimes called Fight About the Fireside.

---
This set and other tunes played at Scottish Sessions can be found in The Glasgow Slow Session Volume 2, available from my Online Store.