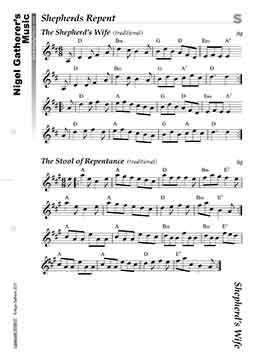 This set is part of the following collections:


Two old Scottish jigs. The first was originally a song air, and has been adapted for another couple of songs, including A Rosebud By My Early Walk by Burns.
The Stool of Repentance refers to a practice in Scottish churches where someone who had strayed from the path of righteousness was made to sit in shame at the front of the congregation.
---
This set and other tunes played at Scottish Sessions can be found in The Scottish Slow Session Volume 2, available from my Online Store.