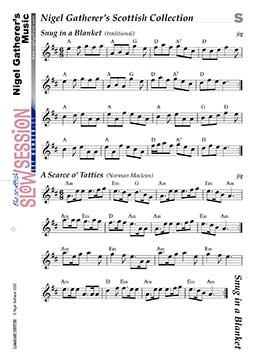 This set is part of the following collections:




I think Snug in a Blanket is originally Irish, but it has been popular with Highland pipers for a while now. Scarce o' Tatties was composed by Norman Maclean as the tune to a set of lyrics called Cion a' Bhuntata. He also used the tune as the them to one of his TV series.
---
This set and other tunes played at the SMG Wednesday Slow Session can be found in The Scottish Slow Session Volume 1, available from my Online Store.