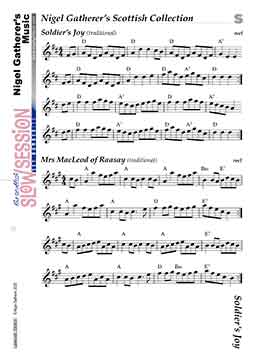 This set is part of the following collections:




Music
Soldier's Joy
with
Mrs MacLeod
Soldier's Joy
on its own
Two of the most widely travelled tunes ever. The second reel is known as Miss McCloud in Ireland, and has several names in the US, inclusing Hop High Ladies and Muskrat Rag.
---
This set and other tunes played at Scottish Sessions can be found in The Scottish Slow Session Volume 1, available from my Online Store.