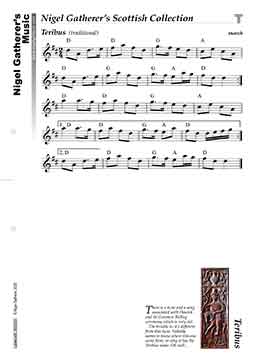 This set is part of the following collections:


Music
Teribus
Teribus
with
Sweet Maid of Glendaruel
There is a tune and a song called Teribus associated with Hawick and its Common Riding ceremony which is very old. The trouble is, it's different from this tune. Nobody seems to know where this one came from, or why it has the Teribus name. Oh well...
---
This set is part of my Scottish Collection of tunes; for others, check out the Scottish Collection Index