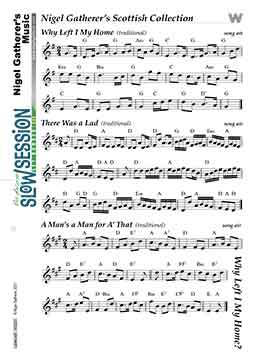 This set is part of the following collections:






Three song airs. Oh Why Left I My Home was a very popular song written by Robert Gilfillan to music by P MacLeod. The other two tunes are mostly associated with songs by Robert Burns.

---
This set and other tunes played at Scottish Sessions can be found in The Glasgow Slow Session Volume 1, available from my Online Store.