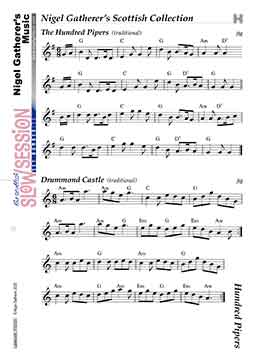 This set is part of the following collections:




Music
Wi' a Hundred Pipers is the air to a Jacobite song written by Carolina Oliphant, Lady Nairne. Drummond Castle is in Perthshire, just outside Crieff. I think I first learned it from an LP by the group Alba.
---
This set and other Scottish session tunes can be found in The Scottish Slow Session Volume 4, available from my Online Store.