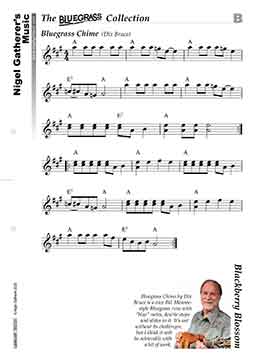 This tune is part of the following collections:


Bluegrass Chime is a nice Bill Monroe-style Bluegrass tune written by Dix Bruce, with "blue" notes, double stops and slides in it. It's not without its challenges, but I think it will be achievable with a bit of work.
---
This set is part of my Bluegrass collection of tunes; for others, check out the Bluegrass Collection Index.