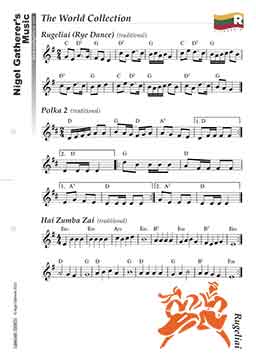 This set is part of the following collections:


Music
Rugeliai is a dance for the older generation; one man is a very bad dancer, he does nothing well, but tries hard. His partner tries to teach him, but fails. From a recording of the Lithuanian folk art group Dainava.
The untitled polka is from a traditional folk music band called Sutaras. I think I got the sheet music for Hai Zumba Zai from the internet.

---