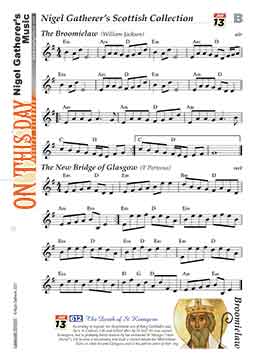 This set is part of the following collections:


A gorgeous slow tune composed by William Jackson and featured on the group Ossian's 1986 album Light On a Distant Shore. The Broomielaw is a street in central Glasgow which runs along by the River Clyde. At one time it would have been where emigrants boarded ships for the new lands.
The New Bridge of Glasgow was first published in 1844, in Hamilton's Universal Tunebook. The composer is given as T Porteus, about whom I know nothing.


---