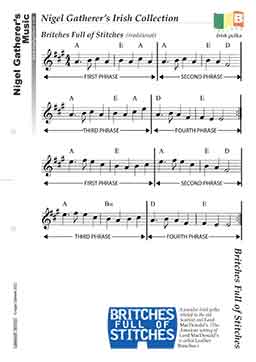 This set is part of the following collections:


A popular Irish polka related to the old Scottish reel Lord MacDonald's. (The American setting of Lord MacDonald's is called Leather Breeches.)

---
This song is part of my Irish Collection; check out other tunes and songs from the Irish Collection Index.