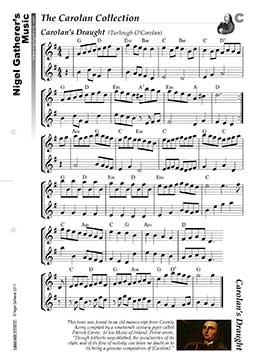 This tune is part of the following collections:




This tune was found in an old manuscript from County Kerry compiled by a nineteenth century piper called Patrick Carew. In his Music of Ireland, Petrie wrote, "Though hitherto unpublished, the peculiarities of its style, and of its flow of melody, can leave no doubt as to its being a genuine composition of [Carolan]."

---
This tune is part of my Carolan Collection of tunes; for others, check out the Composers Collection Index.