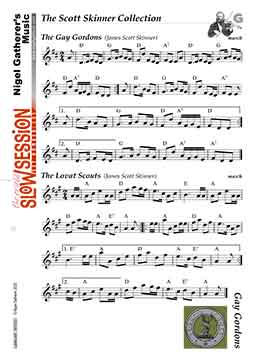 This tune is part of the following collections:






Skinner's tune The Gay Gordons was originally titled The Gordon Highlanders after the infantry regiment whose nickname was "The Gay Gordons". The dance of the same name dates from the early 20th century.
The Lovat Scouts were an army unit formed in 1900 for the Boer War, and during WW1 they became the army's first sniper unit (sharpshooters).

---
This tune is part of my James Scott Skinner Collection of tunes; for others, check out the Composers Index.