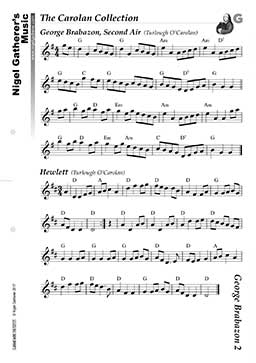 This tune is part of the following collections:




It is unclear whether this is a Carolan composition. The tune has been known in Scotland for hundreds of years under the title Prince Charlie's Welcome to the Isle of Skye, and the air is used for the Jacobite-themed song Twa Bonnie Maidens. The earliest appearance of it as "George Brabazon" is in O'Neill's Music of Ireland (1903), while in Scotland it appears in print in the 1770s.
---
These tunes are part of my Carolan Collection of tunes; for others, check out the Composers Collection Index.