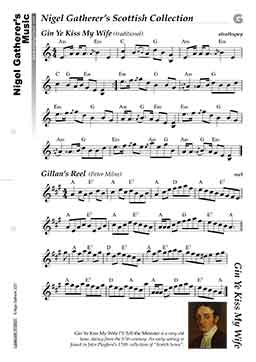 This set is part of the following collections:


Gin Ye Kiss My Wife I'll Tell the Minister is a very old tune, dating from the 17th century. An early setting is found in John Playford's 1700 collection of "Scotch tunes".
Gillan's Reel was composed by the great fiddler Peter Milne (1824-1908).
---