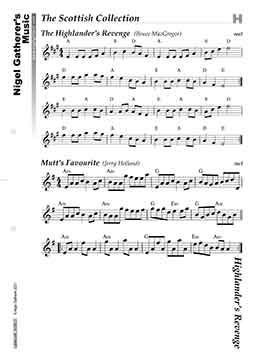 This set is part of the following collections:


The Highlander's Revenge was composed by fiddler Bruce MacGregor. If my memory serves, it stemmed from an incident when his father - a farmer - showered his local bank with manure after a disagreement.
Mutt's Favourite was composed by the late Cape Breton fiddler Jerry Holland.
---