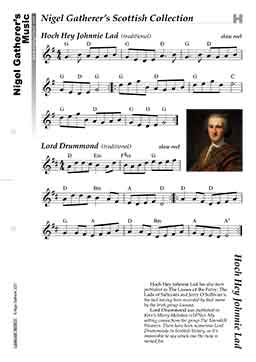 This set is part of the following collections:


Hoch Hey Johnnie Lad has also been published as The Lasses of the Ferry, The Lads of Saltcoats and Jerry O'Sullivan's, the last having been recorded by that name by the Irish group Lunasa.
Lord Drummond was published in Kerr's Merry Melodies (c1870s). My setting comes from the group The Tannahill Weavers. There have been numerous Lord Drummonds in Scottish history, so it's impossible to say which one the tune is named for.
---