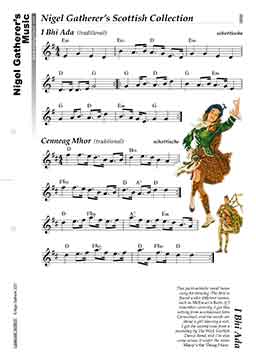 This set is part of the following collections:


Two puirt-a-beuls (vocal tunes sung for dancing). The first is found under different names, such as McEwan's Barn. If I remember correctly, I got this setting from accordionist John Carmichael, and the words are about a girl dancing a reel.
I got the second tune from a recording by The Wick Scottish Dance Band, and I've also come across it under the name Many's the Thing I Saw.
---