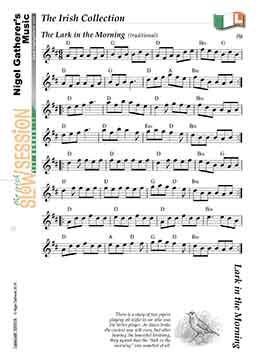 This set is part of the following collections:


There is a story of two pipers playing all night to see who was the better player. As dawn broke the contest was still even, but after hearing the beautiful birdsong, they agreed that the "lark in the morning" was sweetest of all.

---
This tune and others can be found in my Irish Collection.