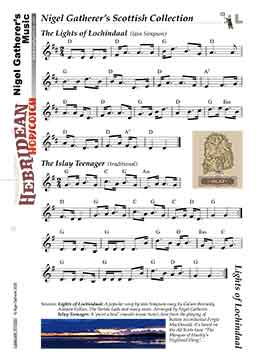 This set is part of the following collections:




The Lights of Lochindaal is a popular song by Iain Simpson sung by Calum Kennedy, Alastair Gillies, The Tartan Lads and many more. Lochindaal (or Loch Indaal) is a sea loch on the west of Islay.
The Islay Teenager is a 'puirt a beul' - a Gaelic mouth music tune) - here from the playing of button accordionist Fergie MacDonald. It's based on the old Scots tune The Marquis of Huntly's Highland Fling.
---